About project
Our new website is fly
Birdsystem is a line of products protecting buildings against birds. The brand offers tools protecting apartments, public buildings, sacred spaces as well as historic monuments so the offer was extremely complex. Our task was to design a new website that would allow customers to study the offer deeply as well as to order products instantly through a simple contact form. Next to the graphic layer we also dealt with drawing up text materials.
Client
INWEN is a creator of a BirdSystem line. The brand also produces advertising billboards and license plates. It's been active in the market for 18 years.
Range of activities
animation
react
RWD
See online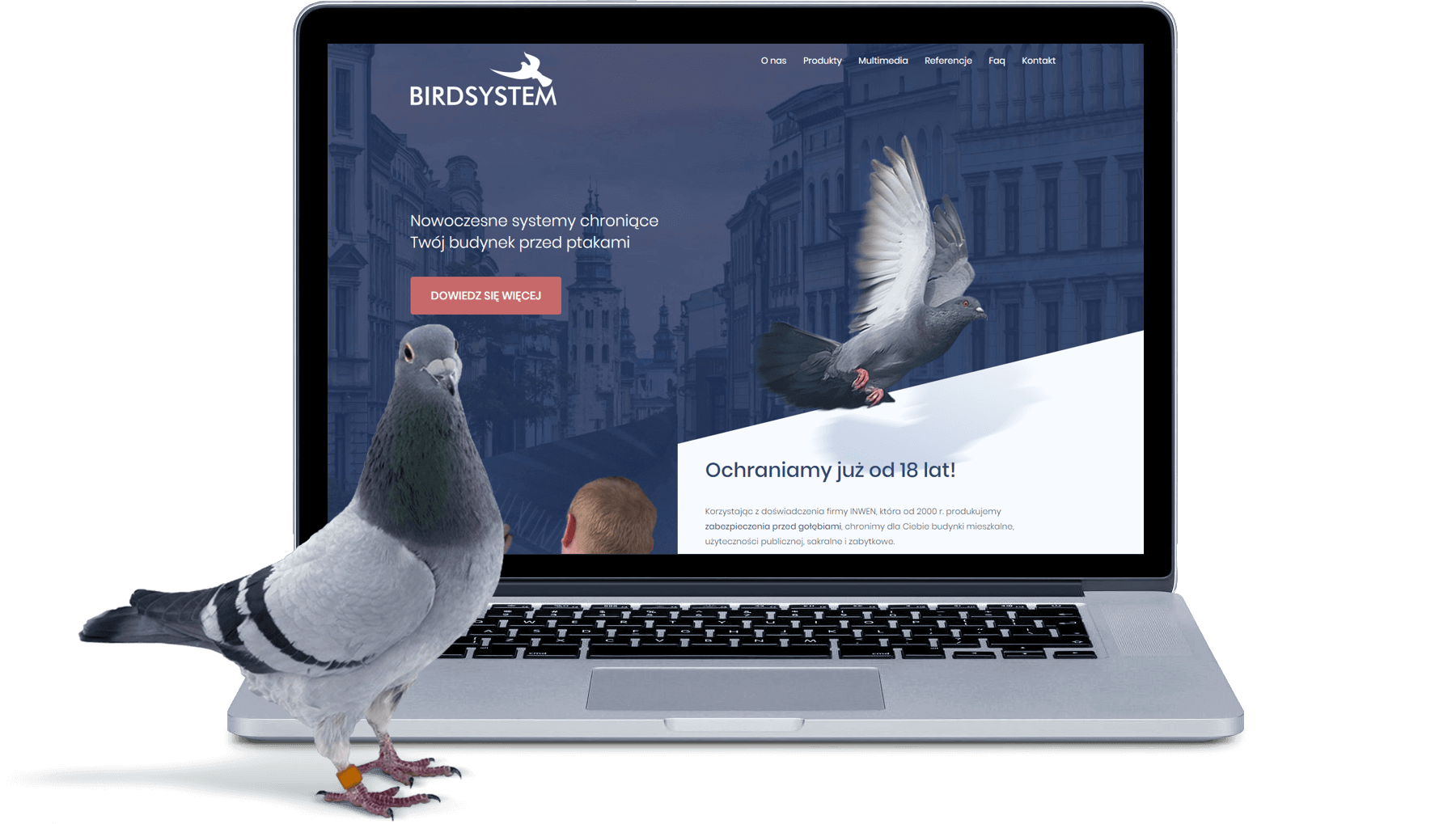 BirdSystem features
Ecology, discretion, universality, effectiveness and quality – these are the most important features of the brand. We showed them off with animated boxes with pictograms and photographs symbolizing each of the qualities.. Moving parts appear when the user scrolls the page down.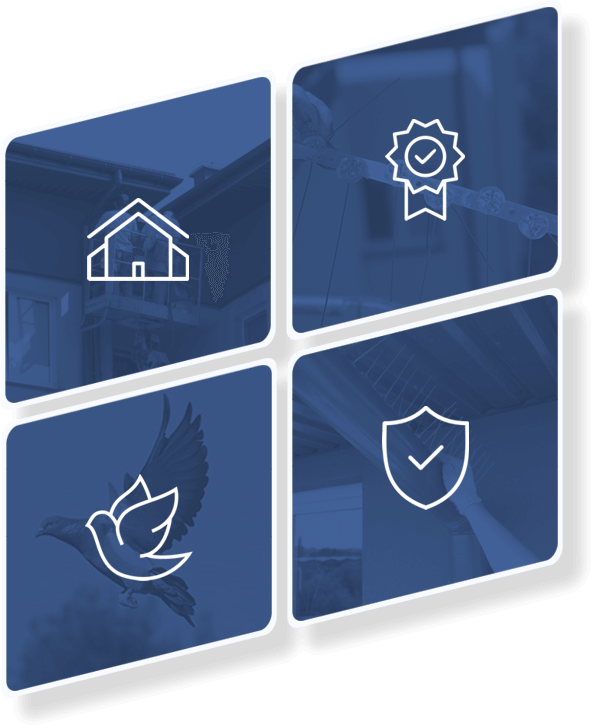 Animations
To revitalize the website even more we employed animation elements. One of them – a pigeon flying away – refers to the products' character. The aim of the brand is to deter birds so while a user scrolls down the page the pigeon flies away.
Responsiveness
The new website has been adjusted to mobile devices and various resolution levels. This website, like the rest of the ones we design, adjusts to the screen that is used. One can use a mobile phone, a tablet computer, a small laptop or a big screen to take look at the offer of the brand.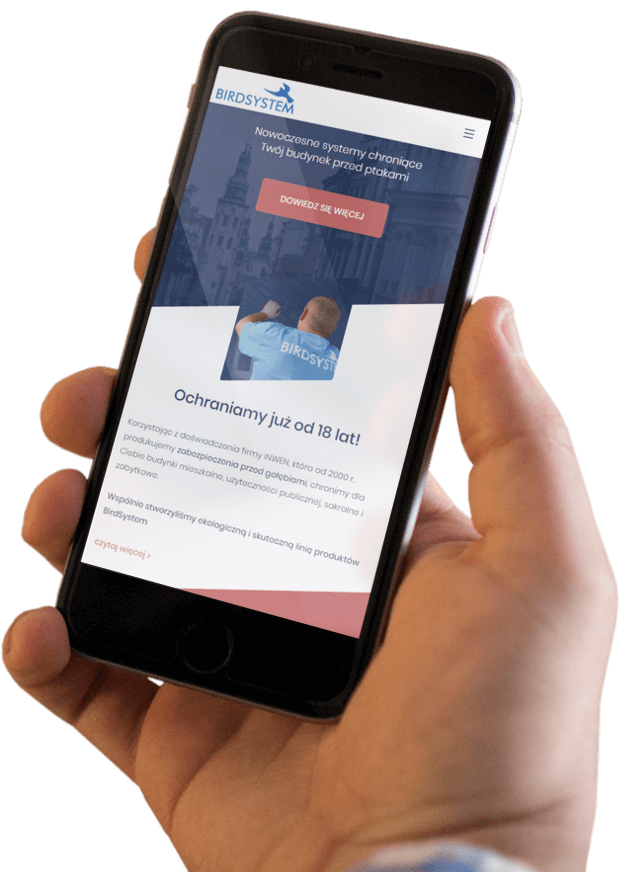 Ordering products
We've created a simplified system for ordering products so clients are able to choose the right product from the offer faster. Each of almost thirty products is equipped with assembly instructions and a separate order form.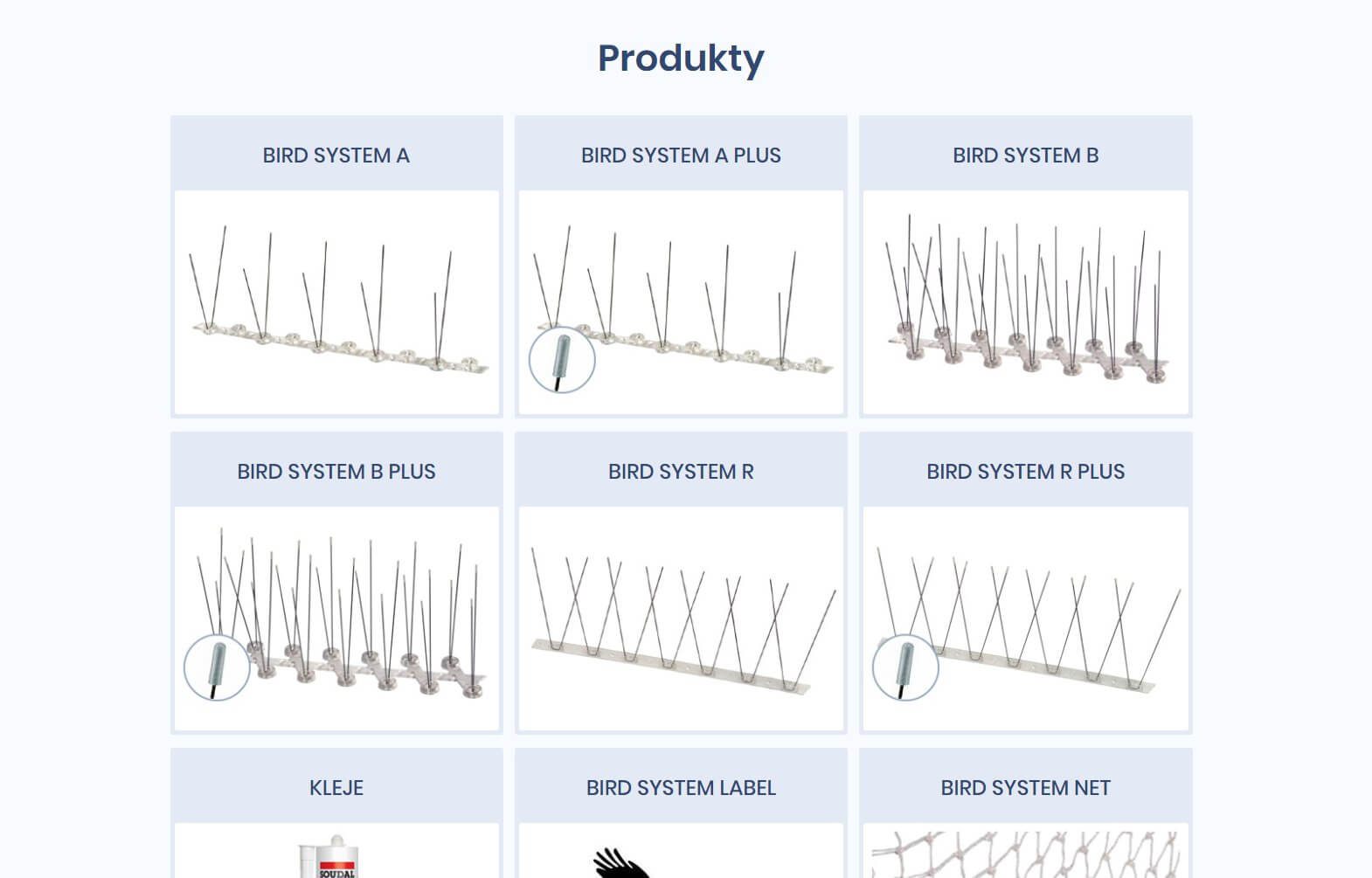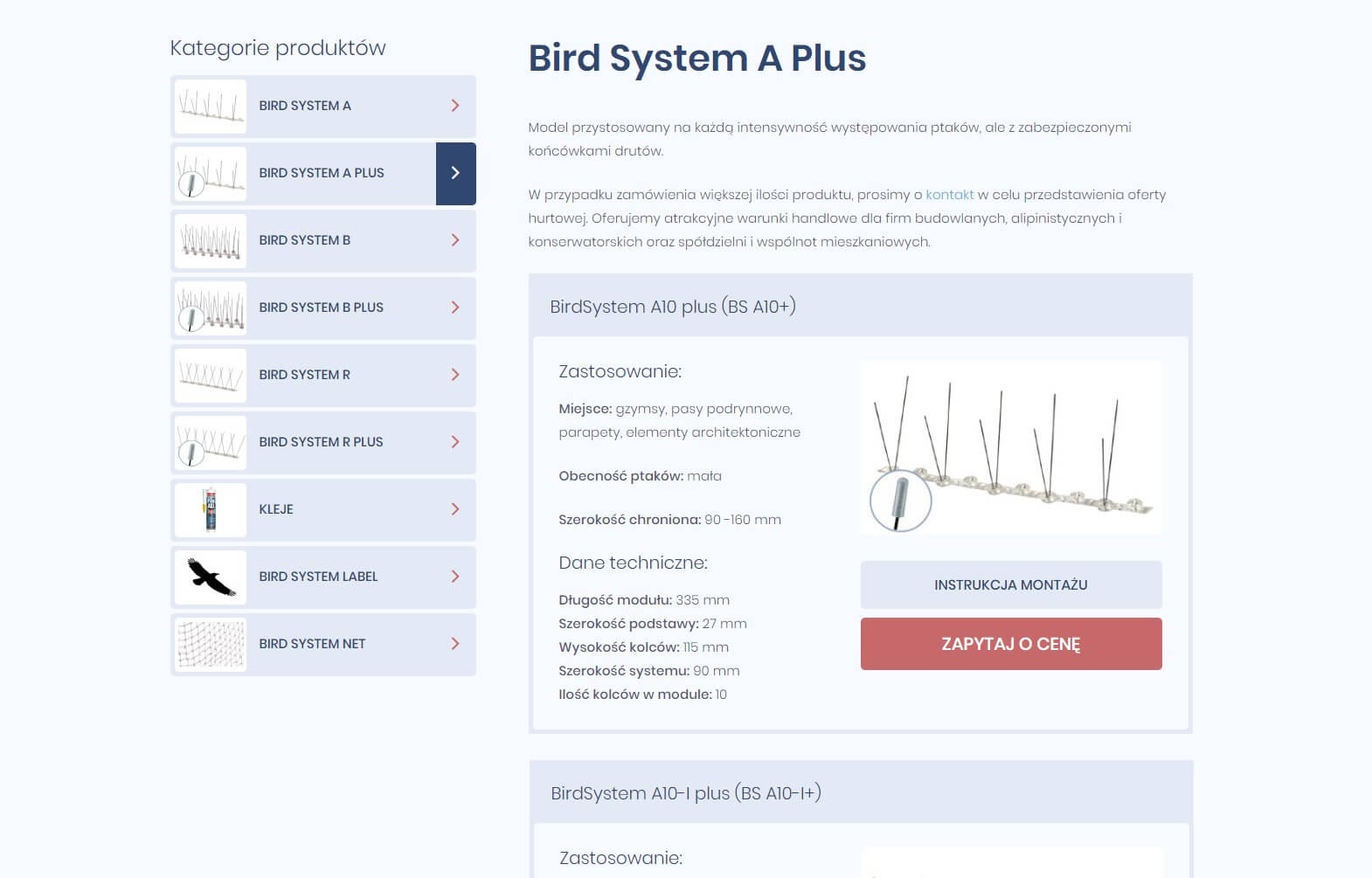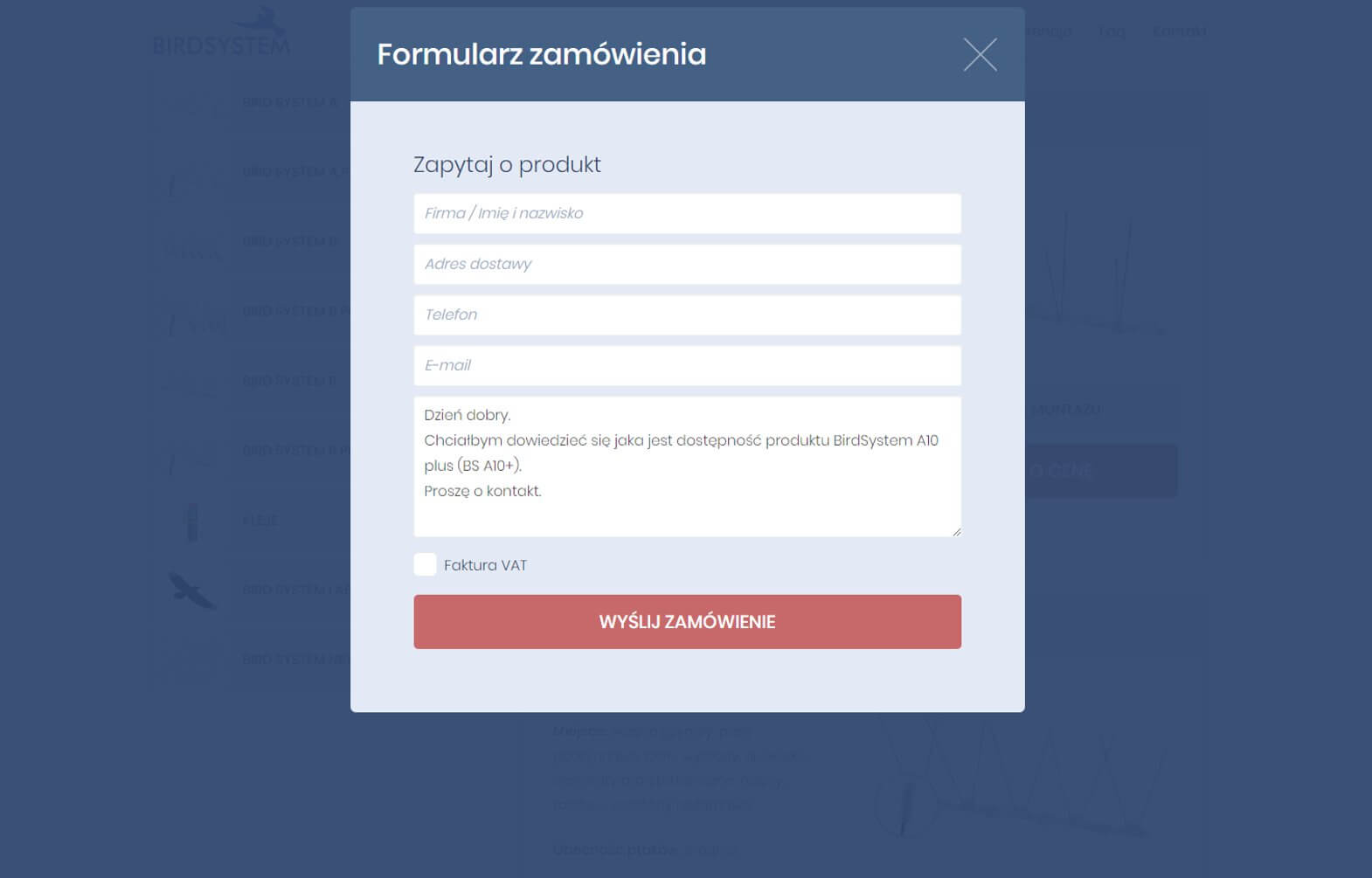 Design solutions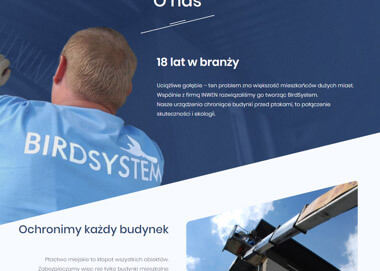 Division into section
In our project, apart from the section with the offer, we highlighted the content regarding the safety of such products and the general issue of birds in the city.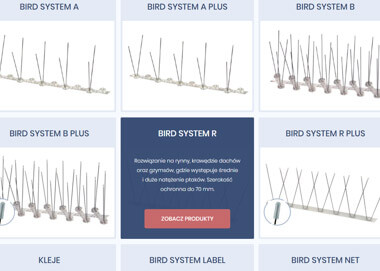 presentation of products
In order to get basic information about each of the products just move the cursor on the right space. By clicking you enter the offer automatically.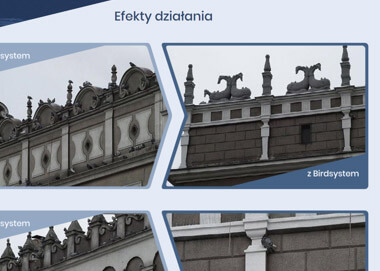 functional boxes
The multimedia section also required organization. Customers can find not only photographs presenting the installation process but also 'before and after' effects, a video and a game..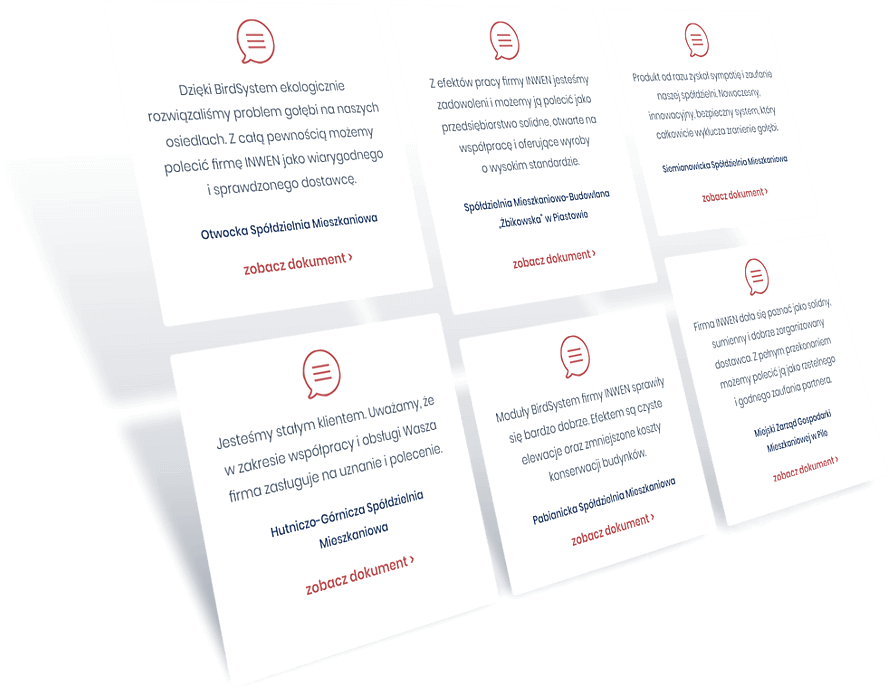 Customers' opinions and reference
Opinions of customers and institutions were a vital part of the existing website so we've created a special subpage designed for this purpose. The user can acquaint himself with a fragment of an opinion or open the whole document. A slider at the bottom of the page supplements the subpage.