About project
The wild side of apples
The aim was clear – to introduce a unique cider onto the market. Most of the existing brands have images similar to one another that refer to nature, tradition, Polish countryside and so on. And importantly, almost all of them are aimed at women. We've done something totally different by creating a product with character, with teeth, slightly provocative, made of the wildest apples. Our vivid visual identification containing retro elements emphasizes these features. Men were to be convinced that low-alcohol beverages may be an interesting option for them. That risk paid off. Wildboar Cider is a brand that has been catching the customers' attention for a past few years.
Client
Wildboar is not only sold in the best premises in the biggest cities but is also served out straight from the barrel. It definitely stands out from the multitude of Polish brands.
Range of activities
conceptual support
illustration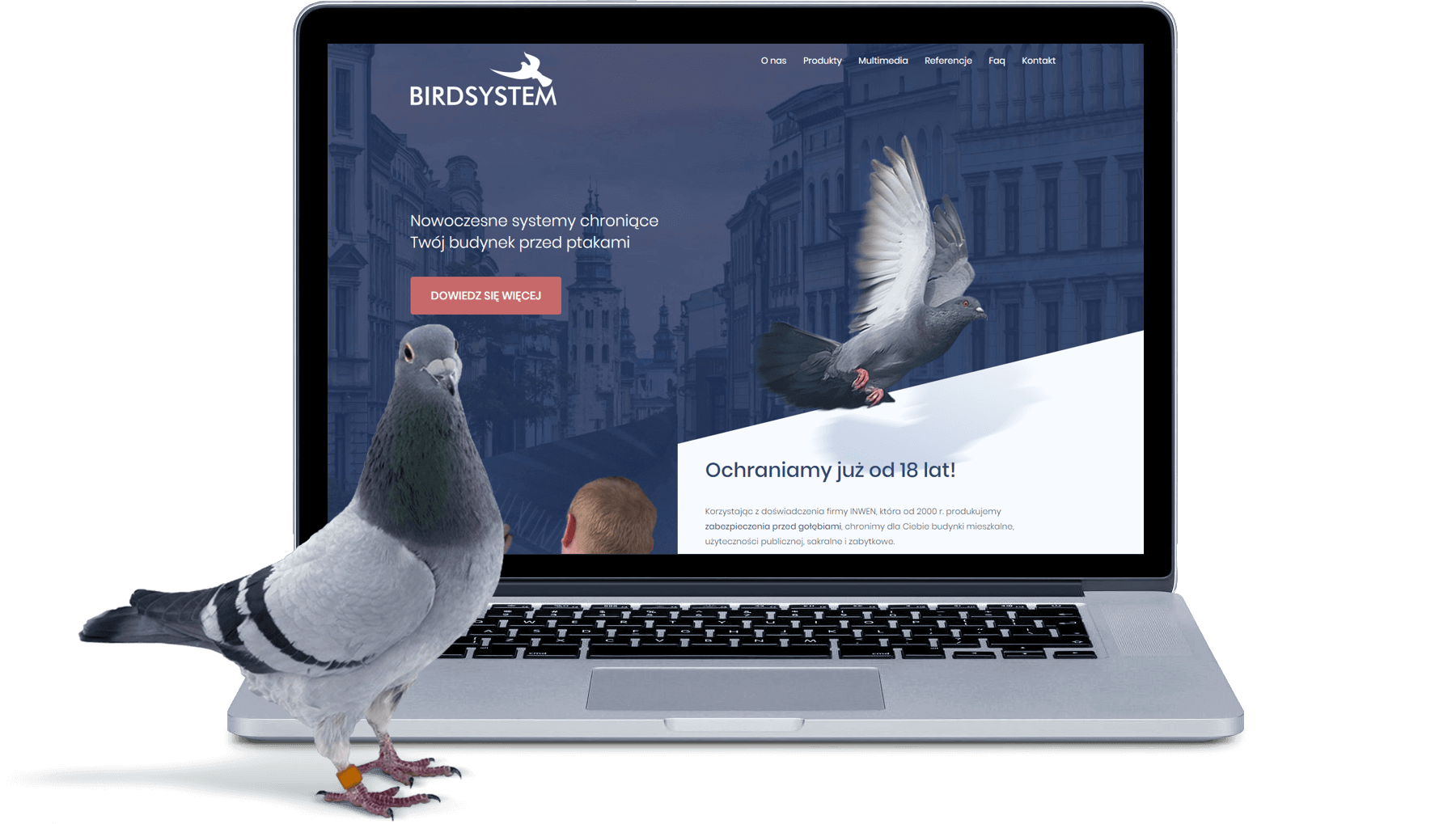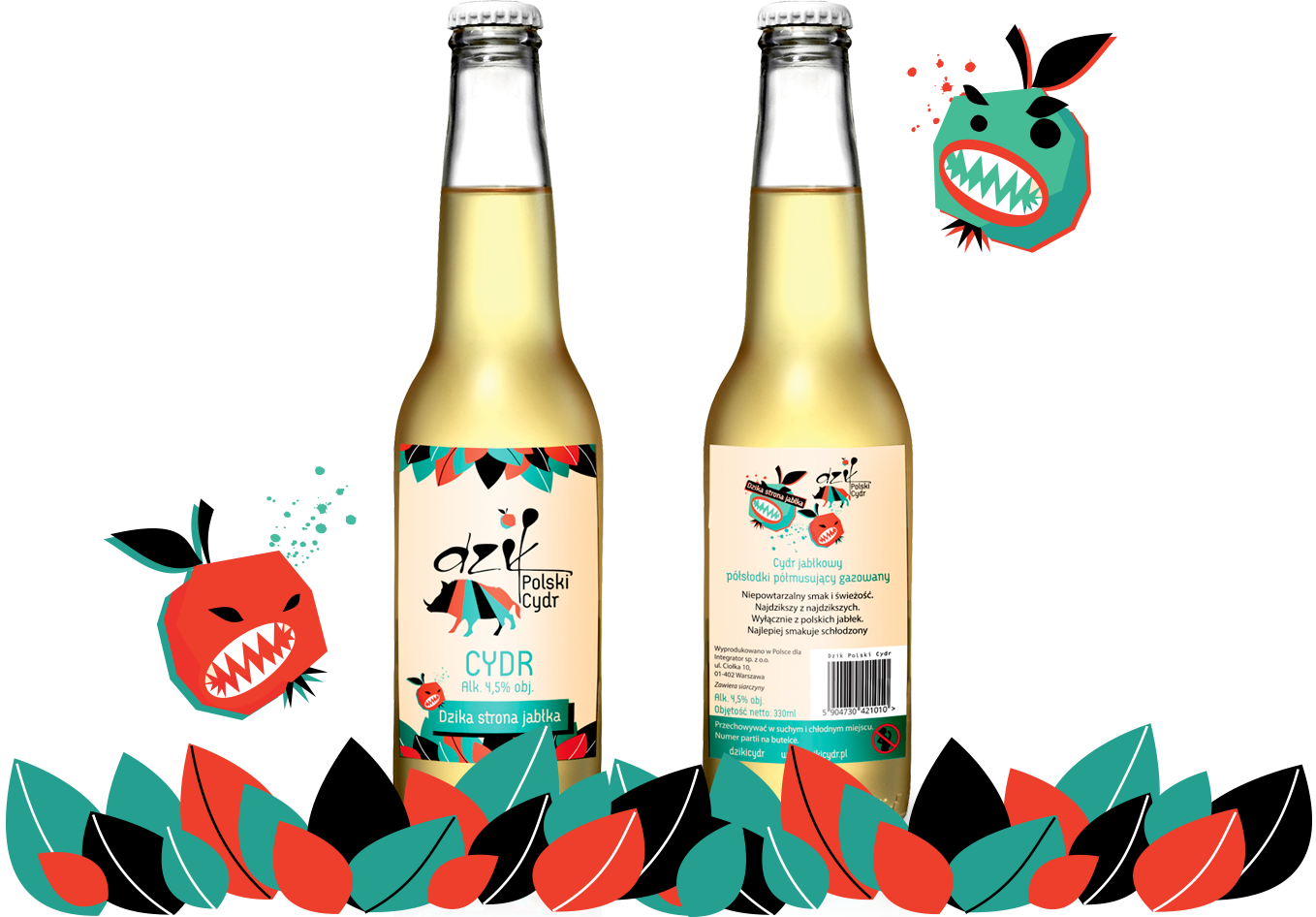 Brand Heroes
We've created certain characters to represent the product: Wild Apples, Wild Pear and Wildboar in various versions.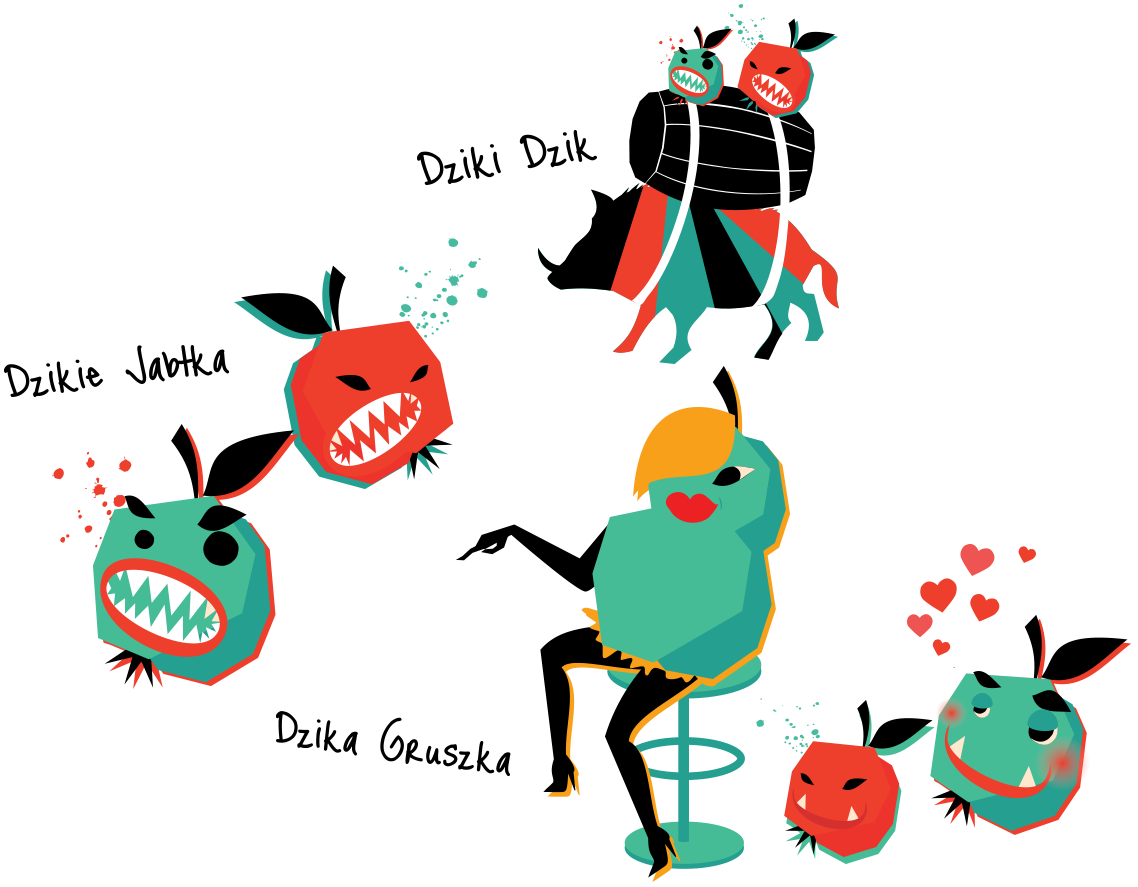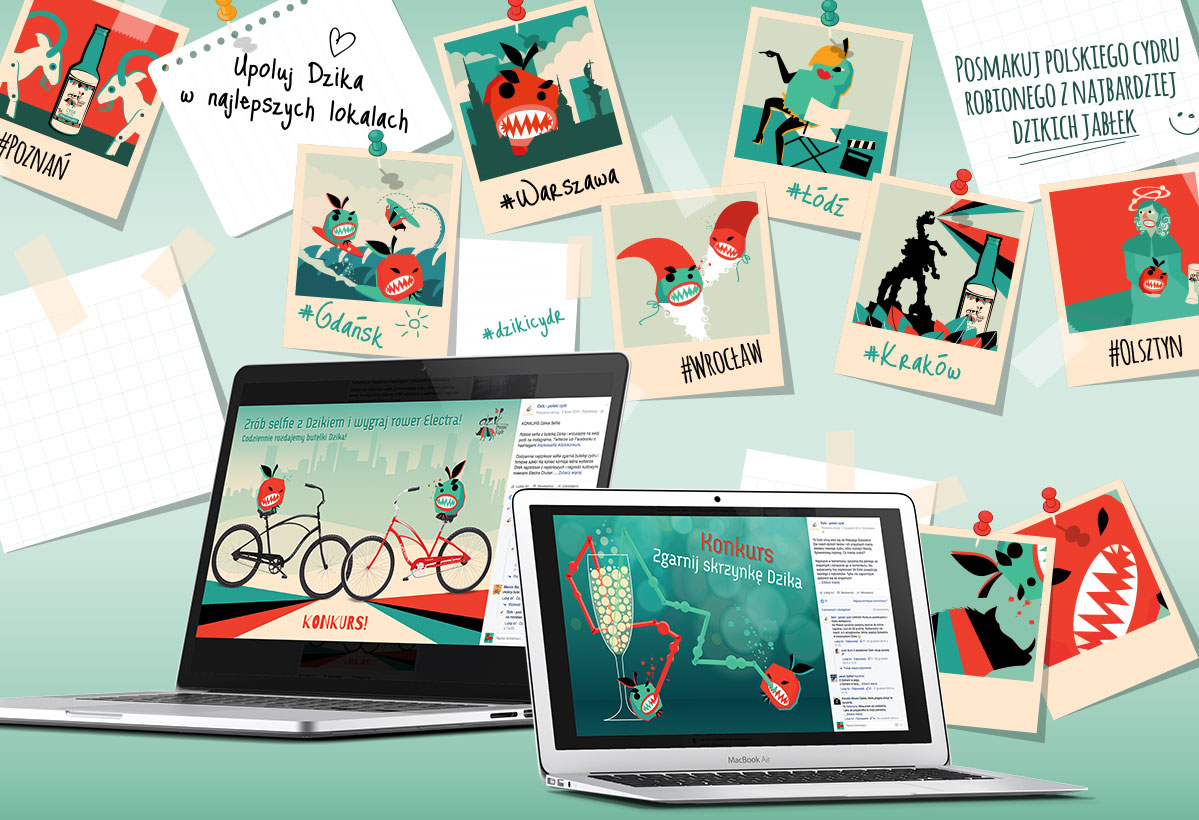 We've also prepared loads of content for social media. Thanks to that the brand's fanpage is the third biggest one among cider brands in Poland.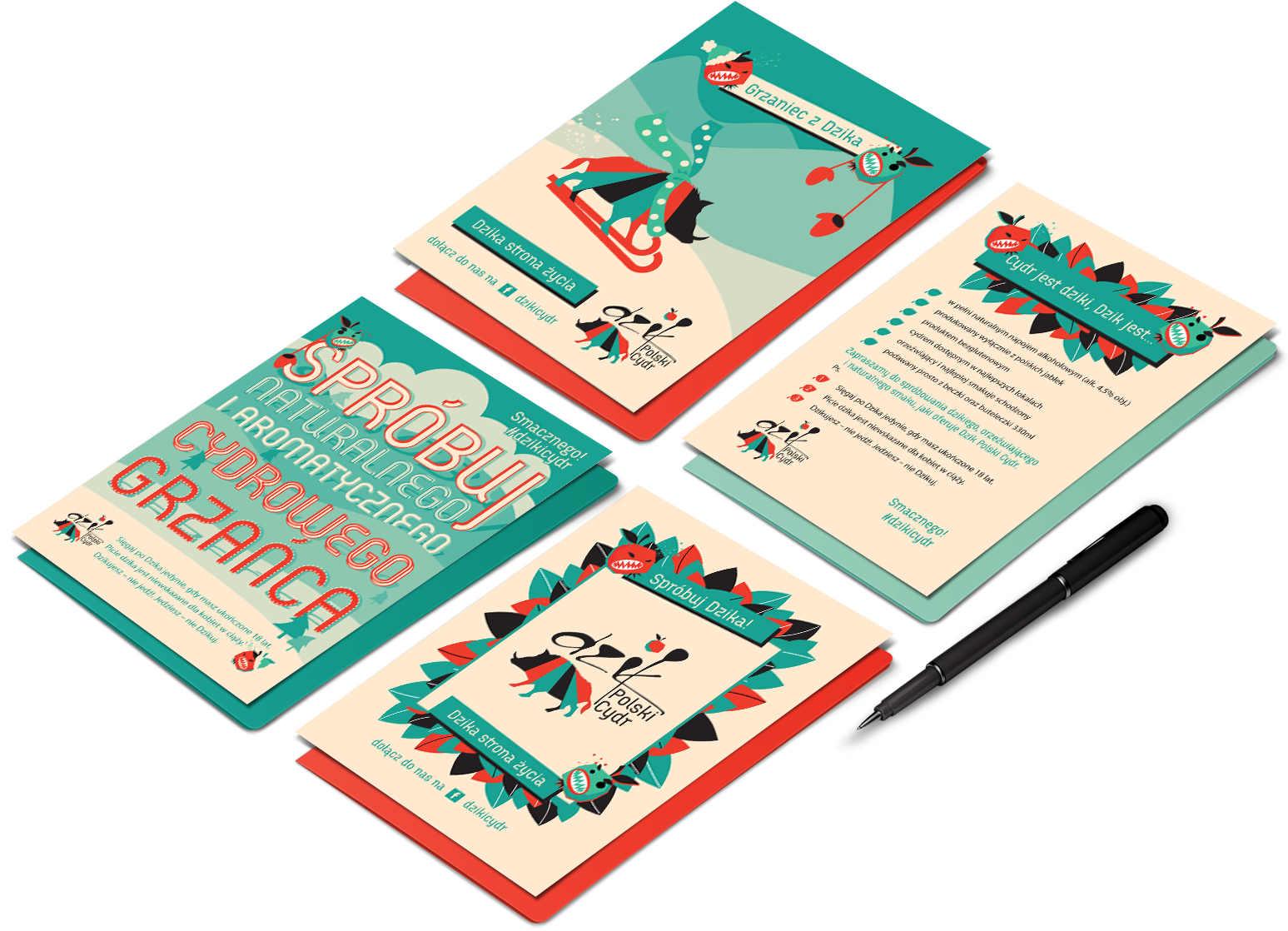 Printing
We've prepared a lot of humorous content not only promoting Wildboar but also stressing the uniqueness of the product that can still surprise Poles and others.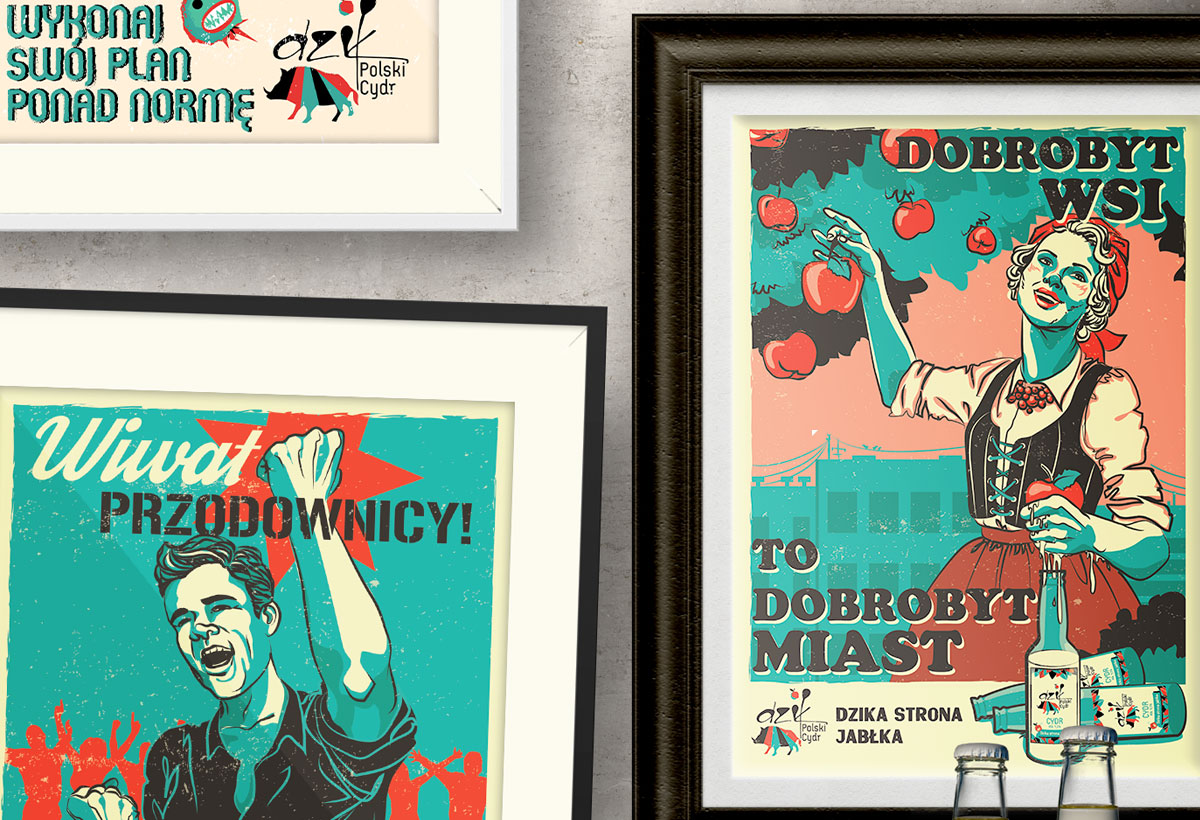 Posters
Our posters relating to retro style are a kind of a blast from the past. Although the brand was a novelty it was created on the basis of the traditional Polish apple and orchard.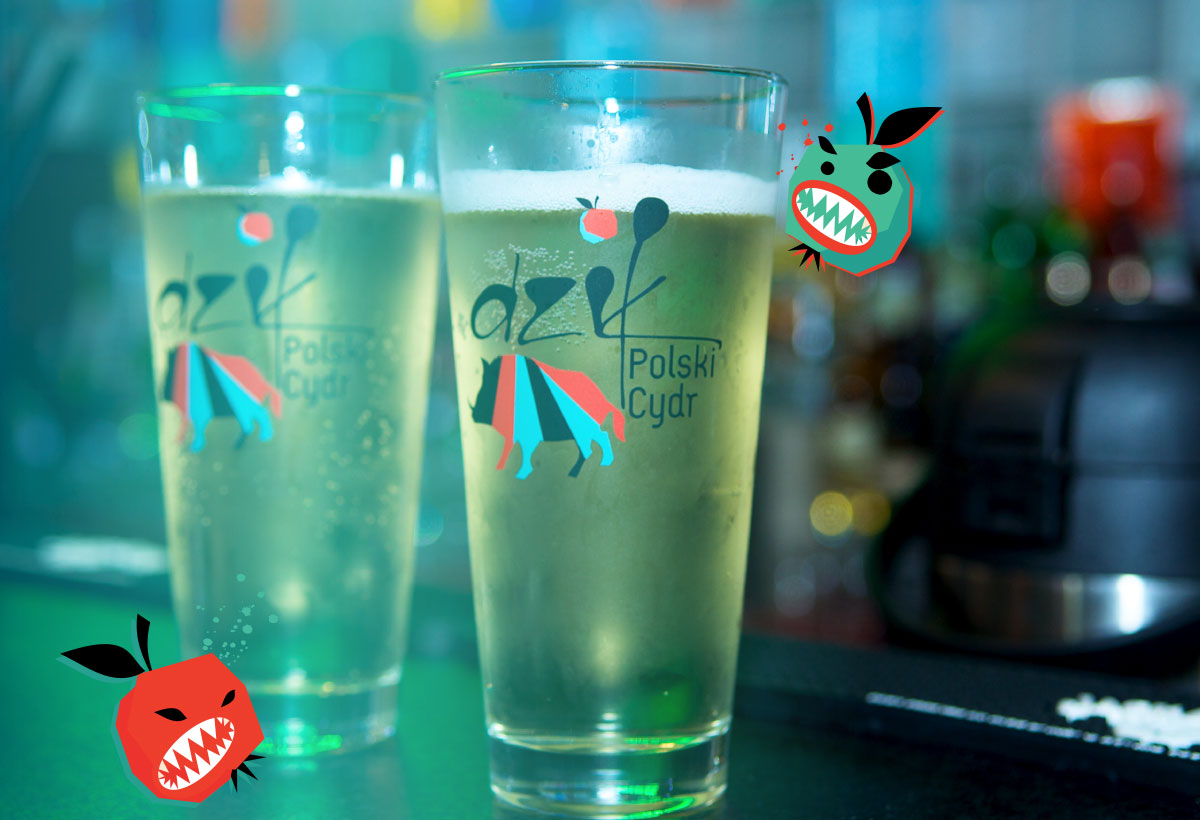 Events
The brand was supposed to be available only in the best premises so The Wildboar Cider was presented during beverage festivals and events hosting the most famous Poles.
WWW
We've created a website that combines image and sale aspects. Customers can order Wildboar through the website or check the places where it is served.