About project
Lawyers without ties
Lex Artist's new website is an example that a company from the legal industry does not have to have a typical, formal image. While most law firms and companies follow the old ways, our client breaks out of those patterns.
After the rebranding, the company is distinguished by a looser communication based on original illustrations and texts written in a clear, "life-like" language. Despite less formal communication, the brand still looks professional and strengthens its position of an expert in the field of business data security.
Client
Lex Artist is a Warsaw-based company specializing in GDPR and personal data protection in business. It has been present on the market since 2008.
Range of activities
illustration
RWD
system www
See online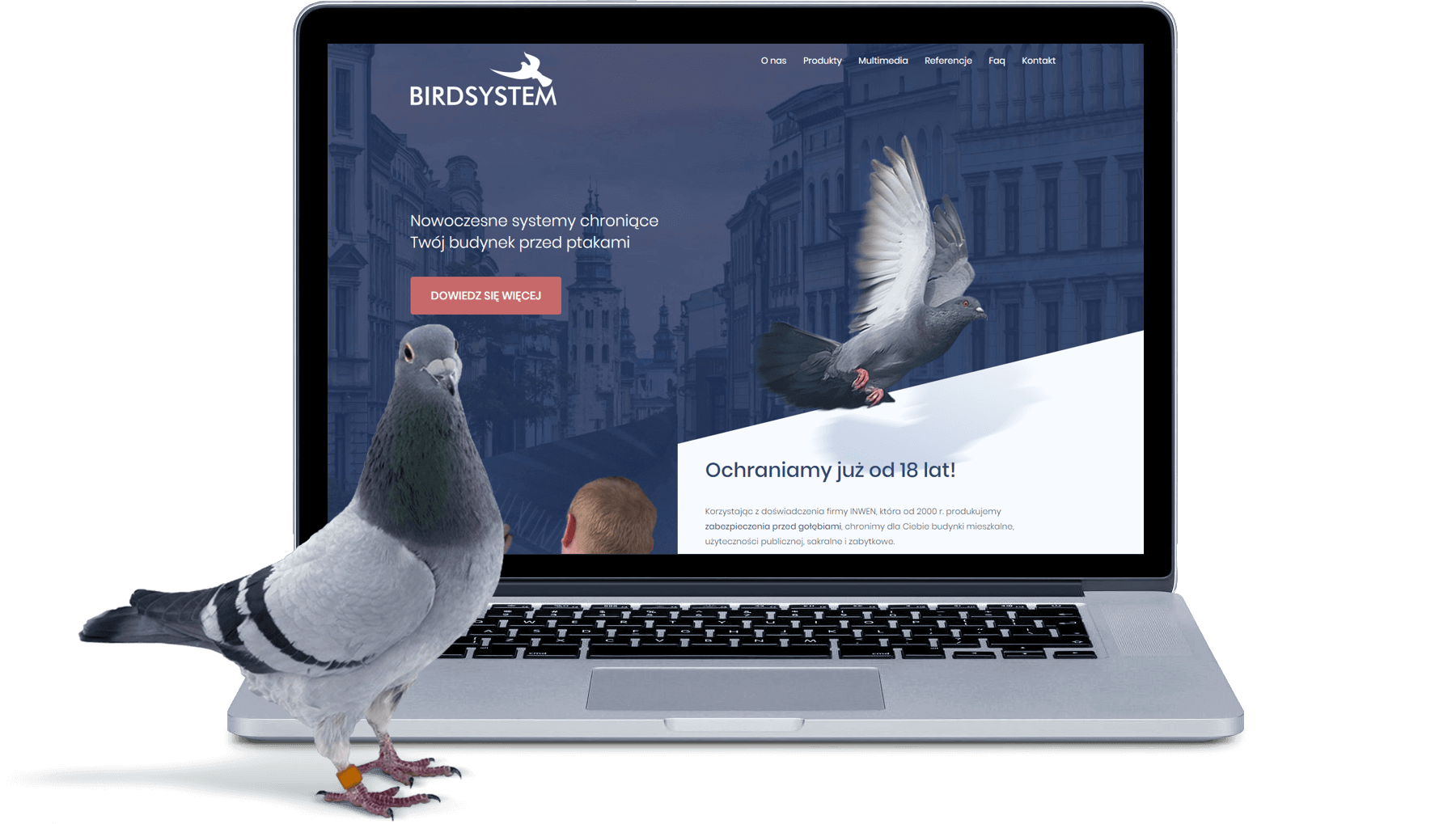 Graphics
Stock photos are a very common solution on websites of companies from the legal industry. We focused on original graphic creations, thanks to which the new website has a unique character. Apart from the image aspect, graphics also play an important role on the offer pages. They present certain processes, thanks to which it is easier to present a rather complex offer.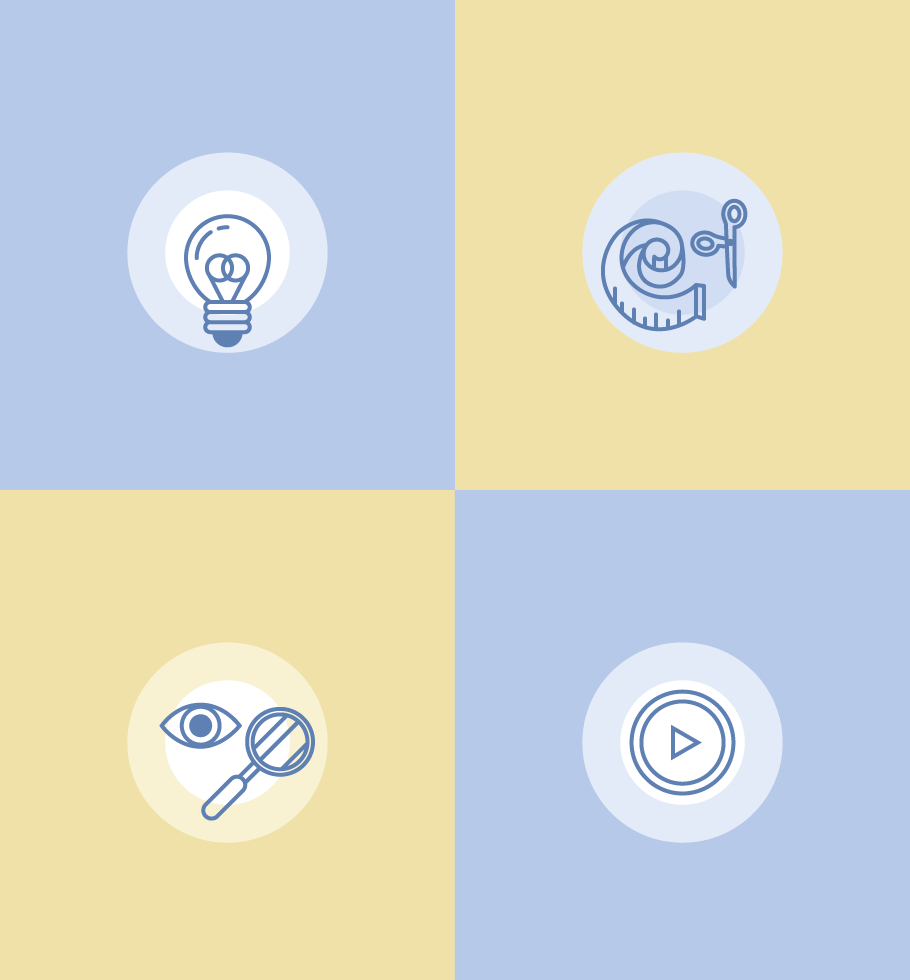 Responsiveness
The new website can be easily used by users of mobile devices because it automatically adjusts to the resolution of smartphones and tablets. Although the company's offer is wide, browsing through it is comfortable.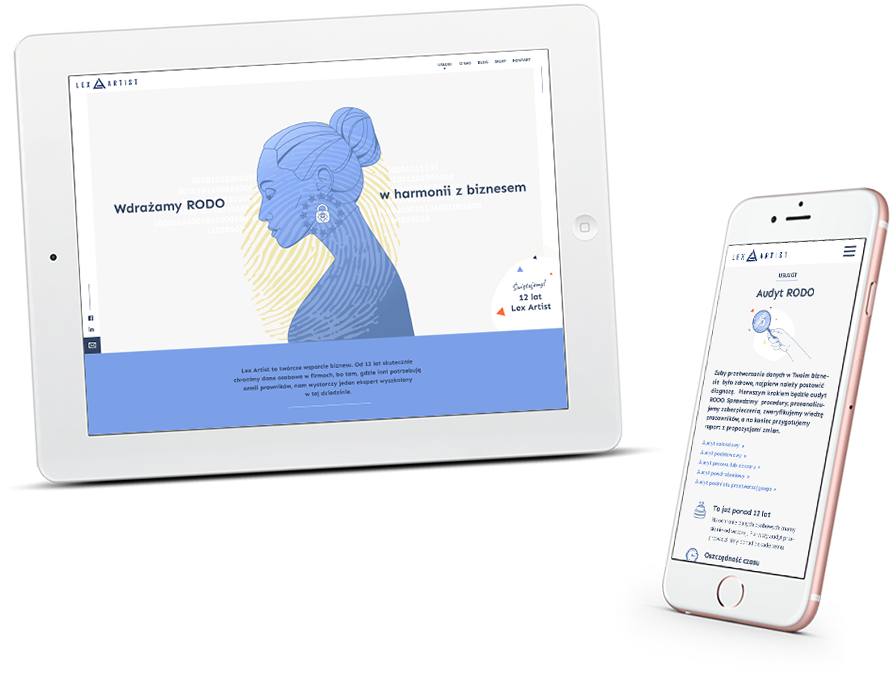 Website
The website combines the offer section, educational section (blog) and sales section (store with document templates). The biggest challenge was to present the first one. Since the offer was wide, we divided it into several subpages. The client must not feel confused, so we arranged the services in an order corresponding to the GDPR implementation process. Moving between the subpages is also facilitated by the linking system that suggests the next possible steps.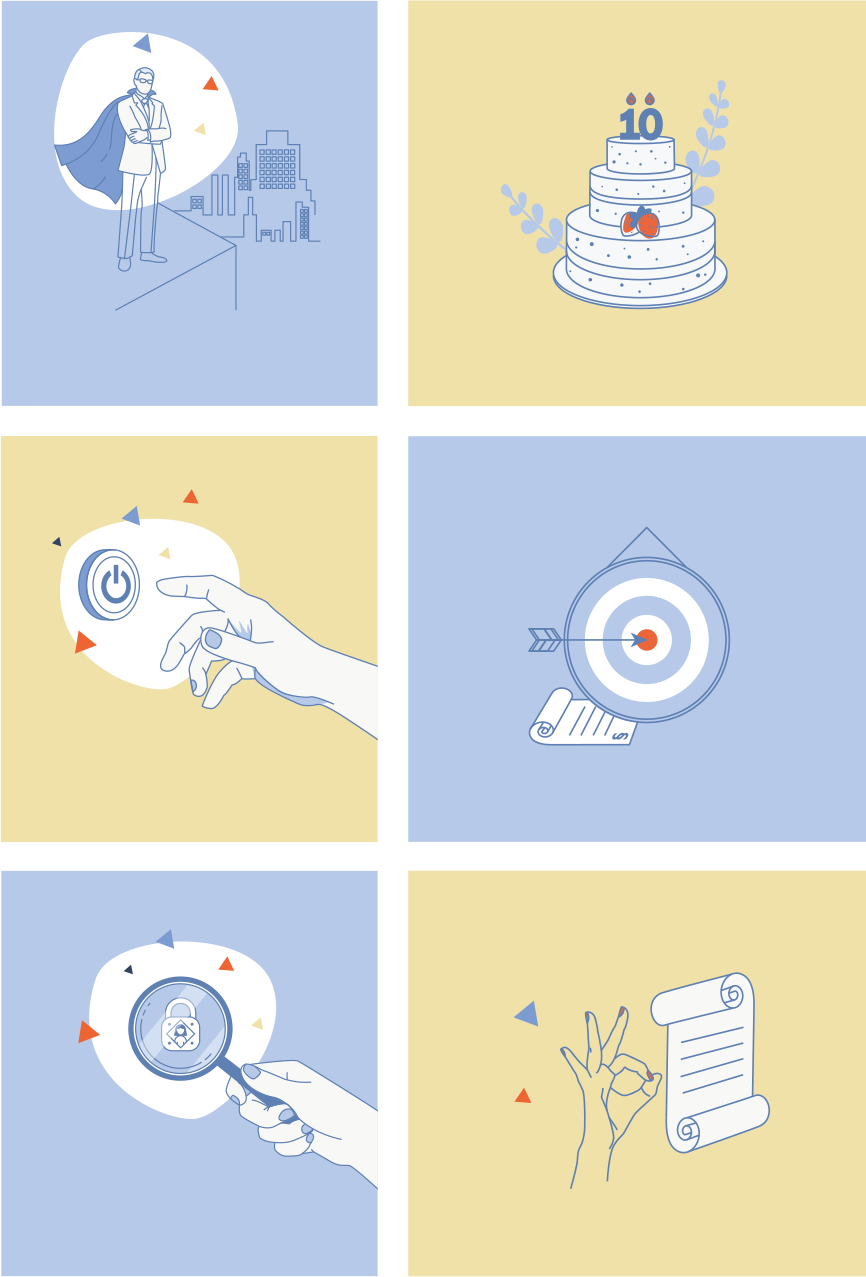 Loosening up communication
Emotions, metaphors, in some cases even a bit of humor - such a characteristic, looser style of communication is present in all brand media. Thanks to this the company's image is consistent both on the website, in social media and on traditional materials such as posters.
Printing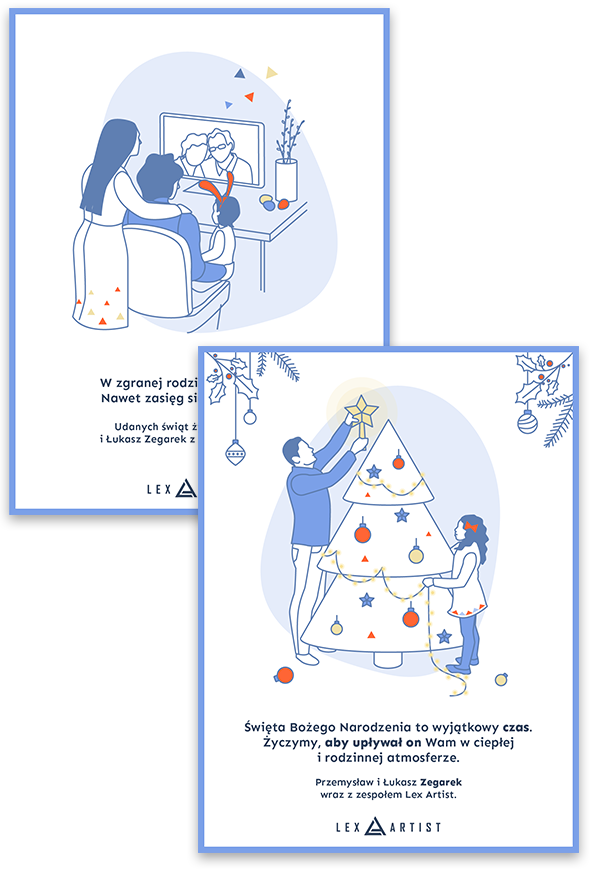 Printing
Although communication with customers is mainly based on the website and social media, printed materials are still an important element of the corporate identity system. Our task was to design business cards, posters and letterheads.