About project
Project for health!
Vitapedia.pl was an interesting project from the beginning. Its originators set themselves the goal of debunking myths and correcting unverified information about health, which is so much circulated on the Internet.

The originality of the project also lay in the fact that the site was supposed to stand out from typical health-related websites. Both the visual and text layers were to be maintained in a looser form in order to make the specialist knowledge as easy to understand as possible. Our task was to create a logo, build a website that would allow efficient article management, and prepare marketing texts. The website is still being developed with new functionalities.
Client
Vitapedia is an educational website about health. The encyclopedia has been running since 2020 and the authors of the articles include nutritionists, doctors, and lecturers.
Range of activities
illustration
Mokio CMS
RWD
See online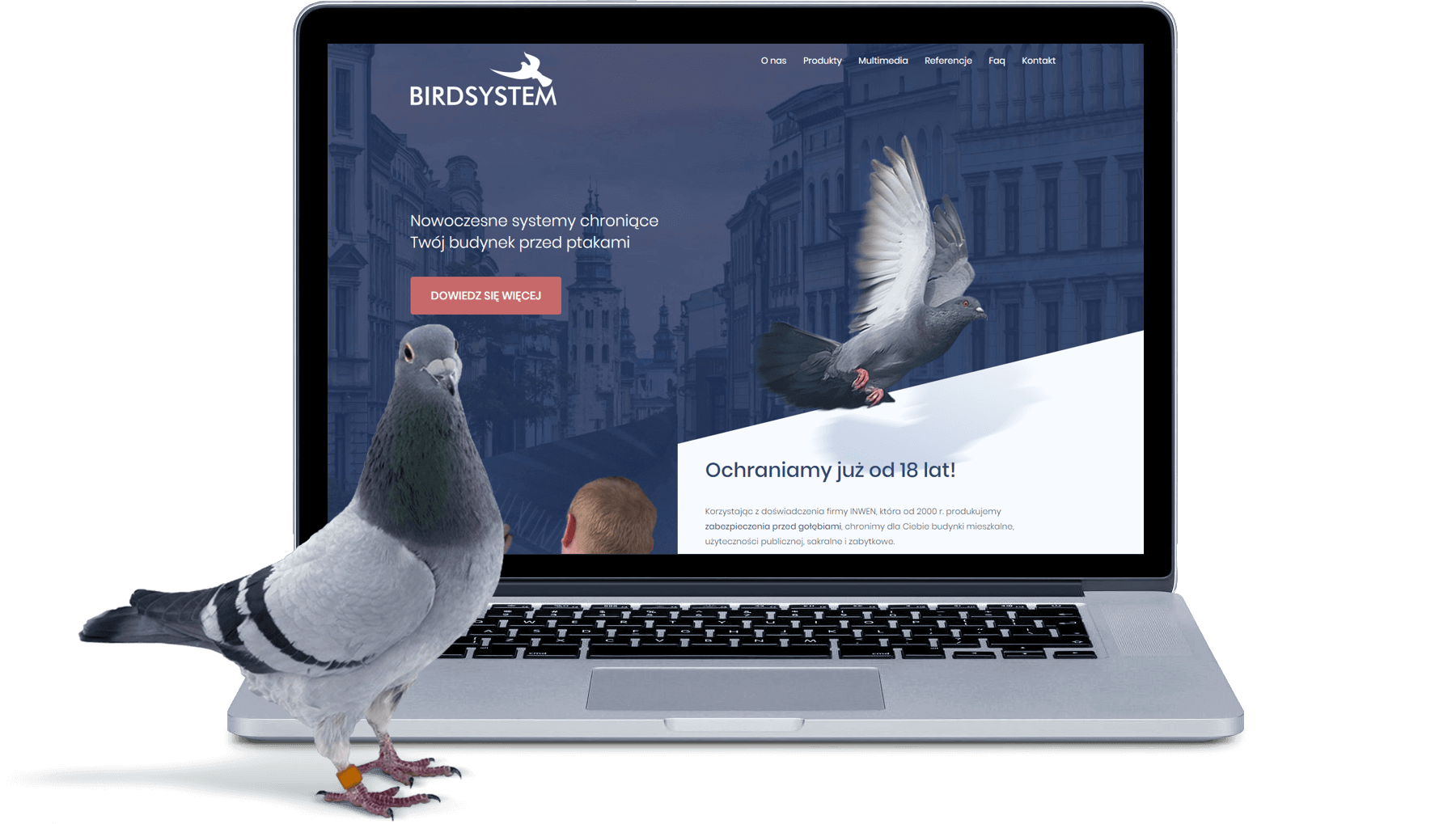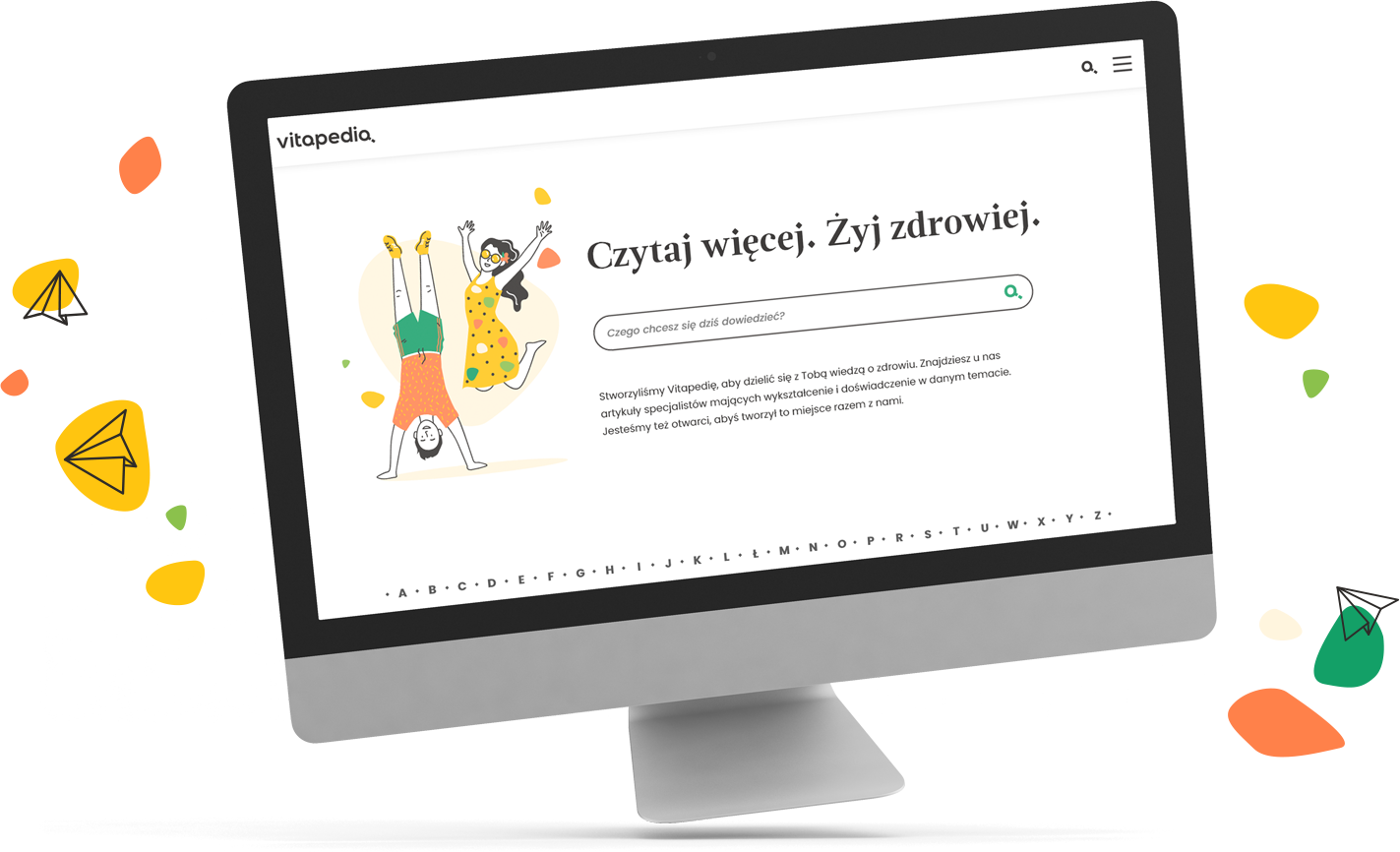 Logo
Typographic sign
We have proposed a logo based on a letter form and enriched with a magnifying glass (information search) symbol which is the letter "a". The typographic sign is one of the most minimalistic variants and its obvious advantage is the clarity and legibility of the name.
Design solutions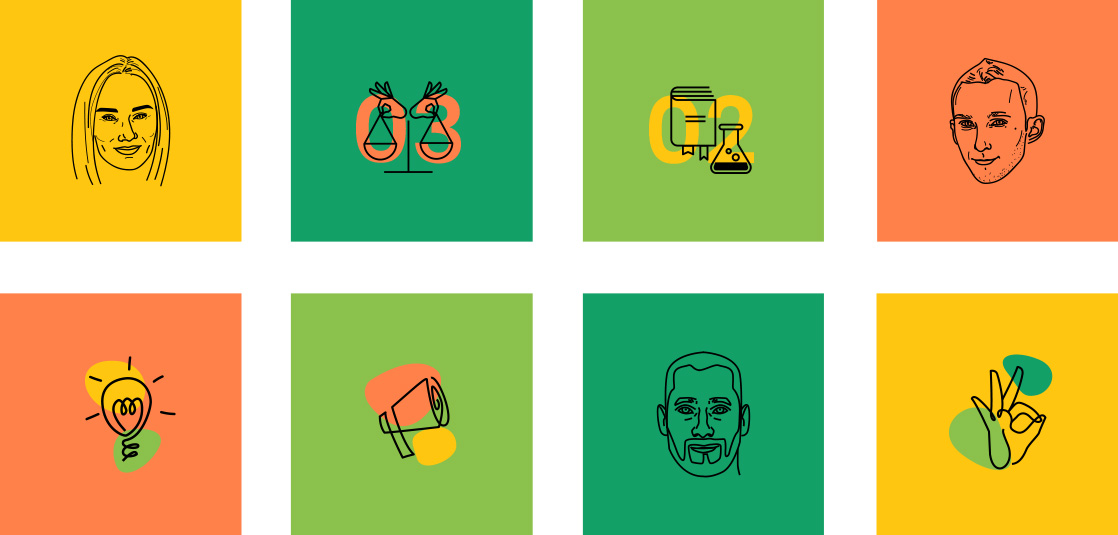 Original illustrations
The website had to be distinguished not only by professional content but also original graphics. While health-related websites often use stock photography, we opted for our own illustrations in the form of drawings.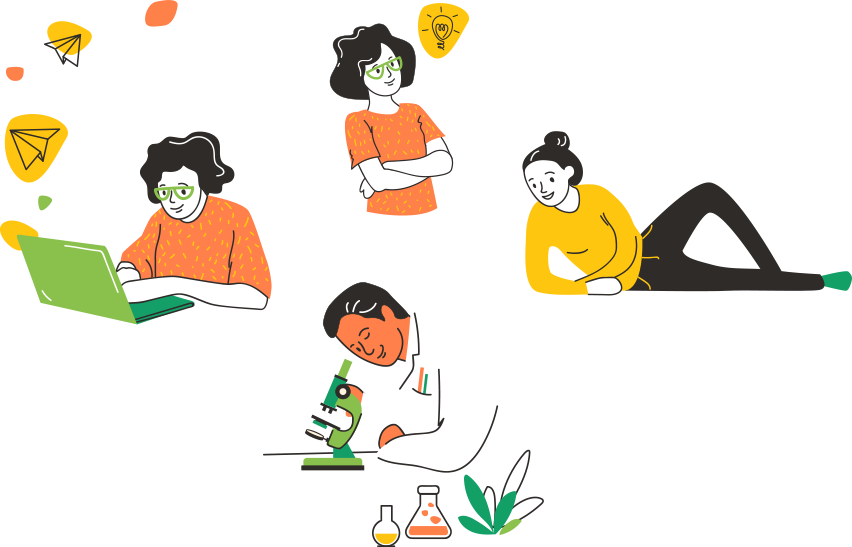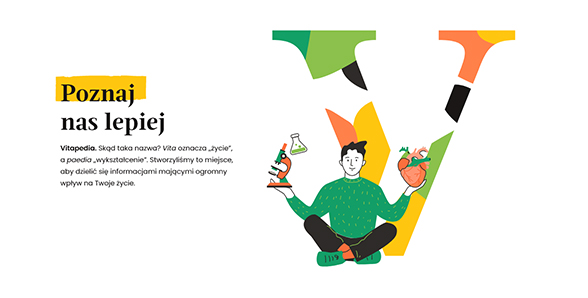 Content layout
The basis of the site are specialized, sometimes very extensive articles. However, the entries are convenient to read. Our proposed layout provides numerous bullets, tables, highlights, and a menu of text (allowing the user to quickly move to the section that interests him most).
Readers can search for entries using the search box on the home page or by using the alphabetical sorting.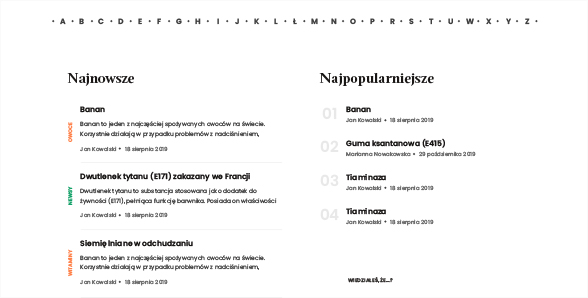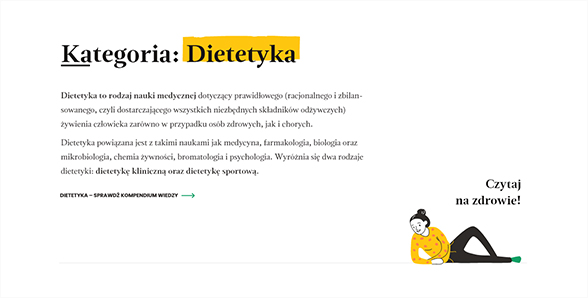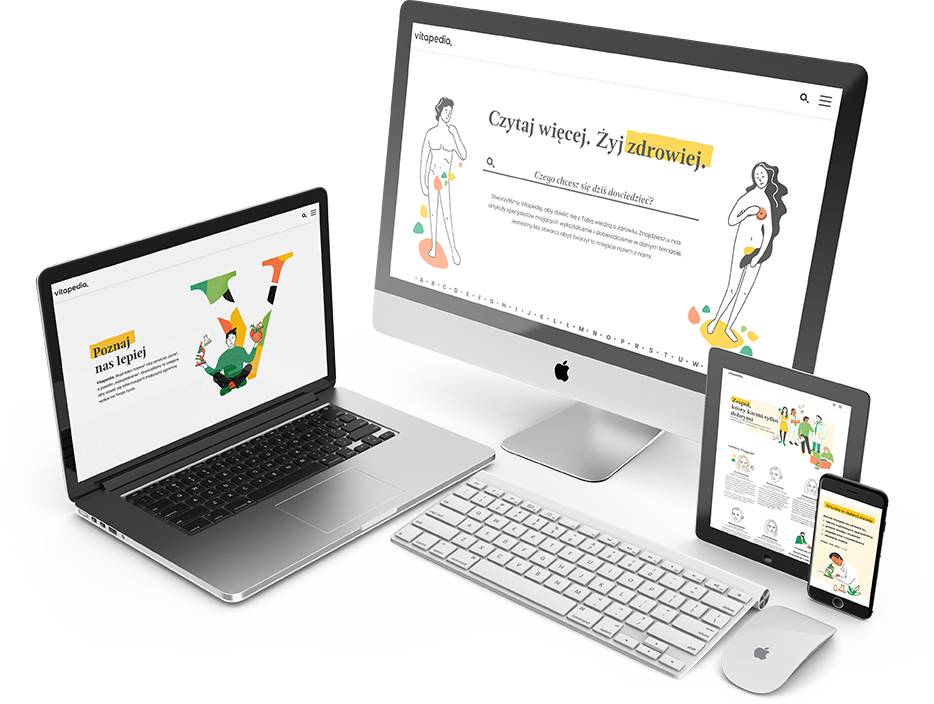 Responsiveness
Vitapedia can also be used without any problems by users of smartphones and tablets. Thanks to the responsiveness section the site adjusts itself to the screen resolution of mobile devices.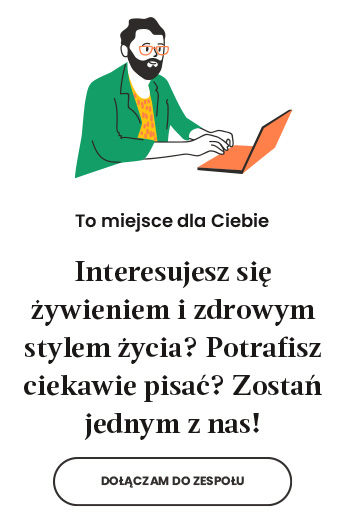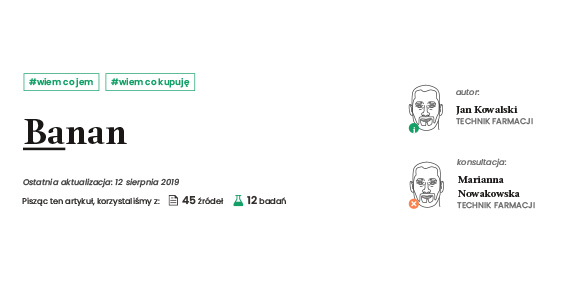 Verification of information
Each article is accompanied not only by the author's name and a short profile, but also by a counter that informs about the number of studies used. At the end of the entry readers will of course find the usual list of sources.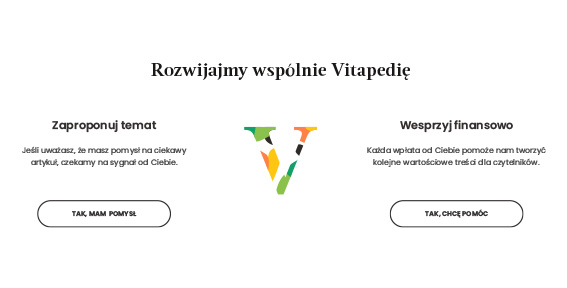 Audience support
From the beginning, the project assumed that readers are to actively participate in the development of the site. Users can describe their own topic proposal in the form, and eventually support Vitapedia also financially.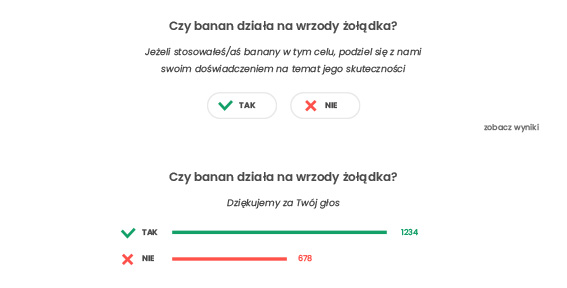 Surveys for readers
We have introduced surveys for some of the entries. Although the articles are written exclusively on the basis of reliable sources, this form is a very valuable addition to professional content.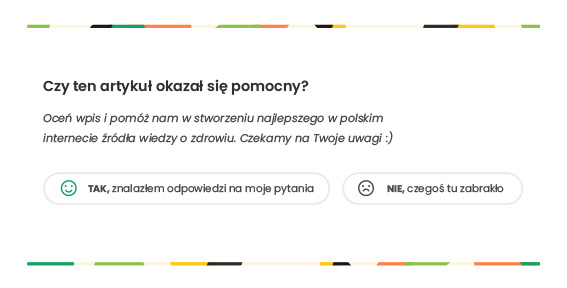 Articles evaluation
In order to ensure the highest possible level of published content, we have given the readers the possibility to rate articles. If something is missing in the article, the user can signal it in the form.