About project
Mission completed!
Rhone Valley Wines is one of the most popular wine trade shows for professionals. The event is organized in Rhone Valley located in South East France. The famous Palais des Papes is one of its hosts. The numbers show how popular the show is- the event attract about 2200 guests from 31 countries. It was important for the originators to promote the event in Poland. Our PR campaign has made the event receive wide media attention and the organizers noted 400% increase in the popularity of the show when compared to the previous edition.
Client
The Découvertes en Vallée du Rhône is the operator of Rhone Valley Wines – the biggest wine trade shows for entrepreneurs, importers and sommeliers in Europe.
Range of activities
e-mail marketing
whisper marketing
PR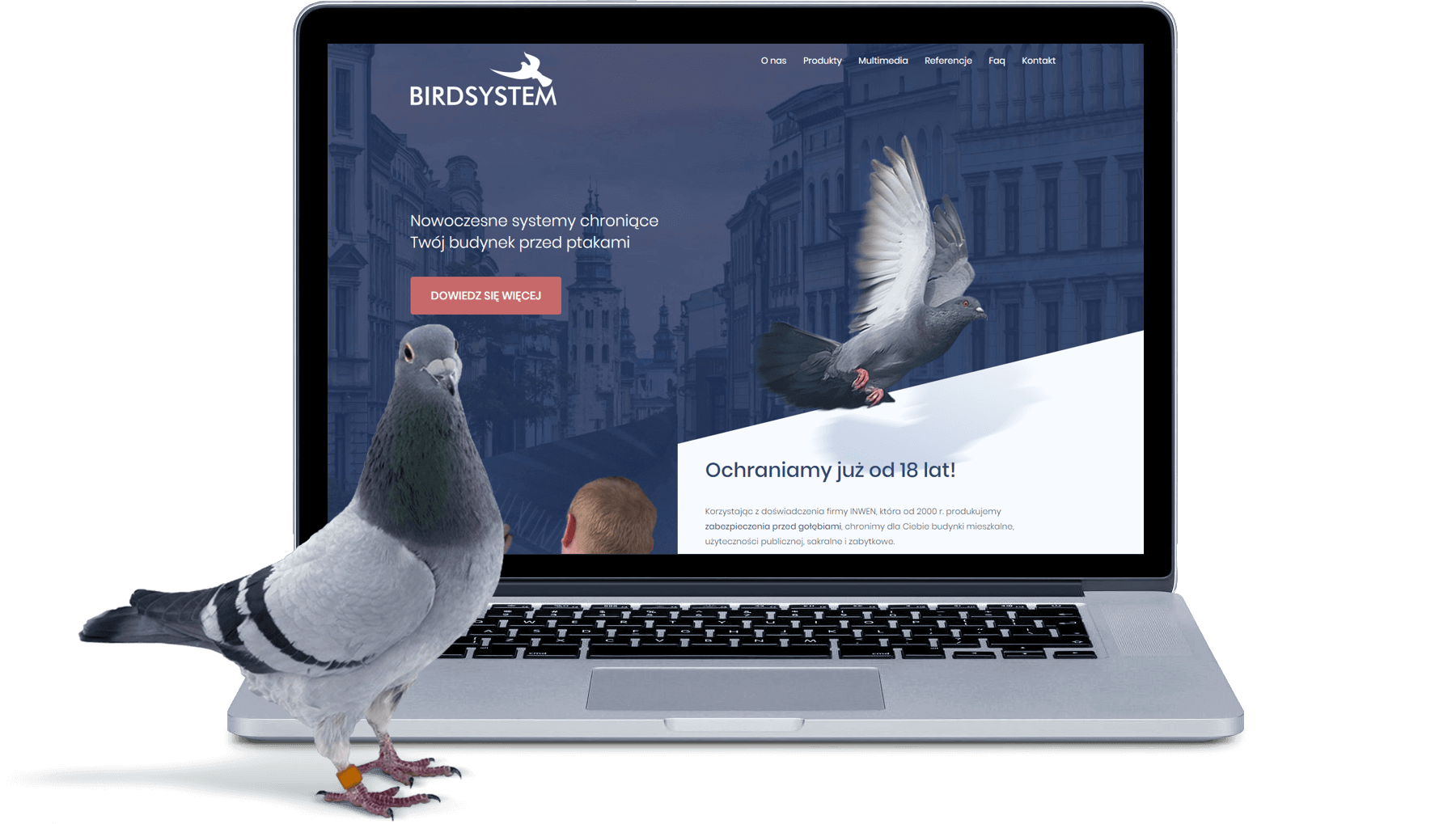 Contact with media
We've established cooperation with the biggest newsrooms dedicated to winegrowing, alcohol market and food industry. We've prepared a list of over 100 magazines, portals and blogs devoted to winegrowing.
newsgastro.pl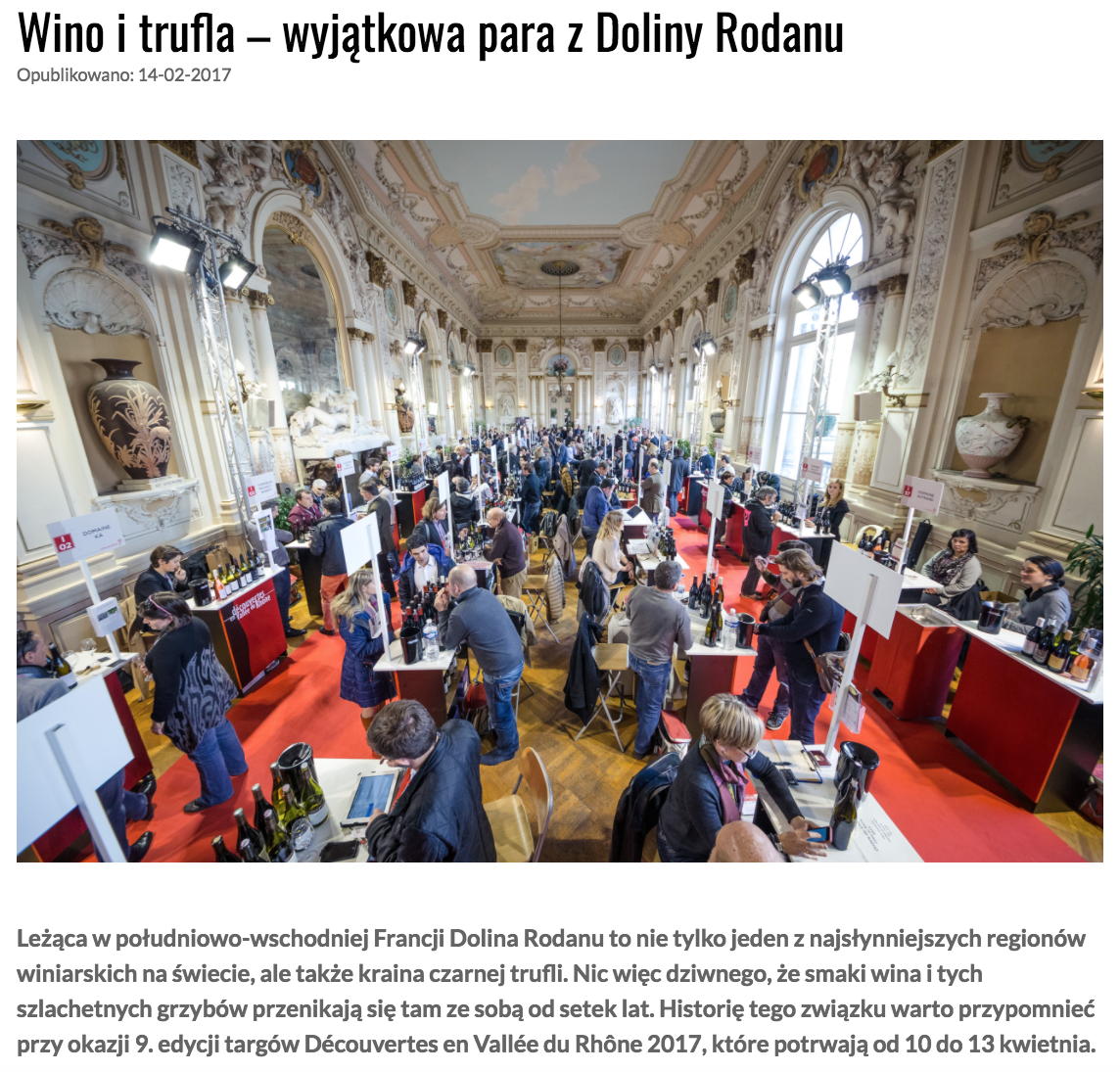 Alcohol markets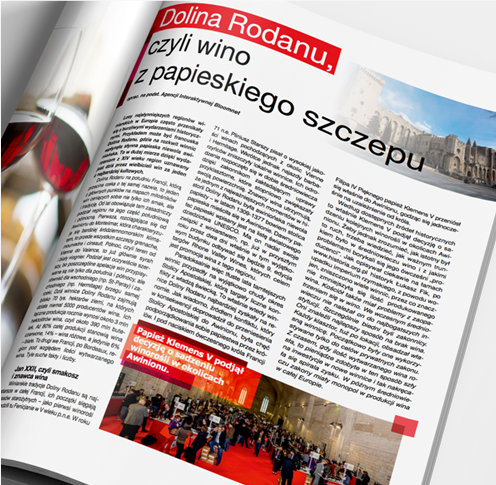 Whisper marketing
We've been active on some popular winery websites, online forums and social media groups. We've encouraged users to participate in the wine trade show while discussing various topics with them, sharing links and basic information about the event.
Mailing
We've prepared a database of over 1000 Polish restaurants, shops, warehouses and sommeliers. We've sent special emails to them in order to encourage them to visit the show.
kucharze-serwis.pl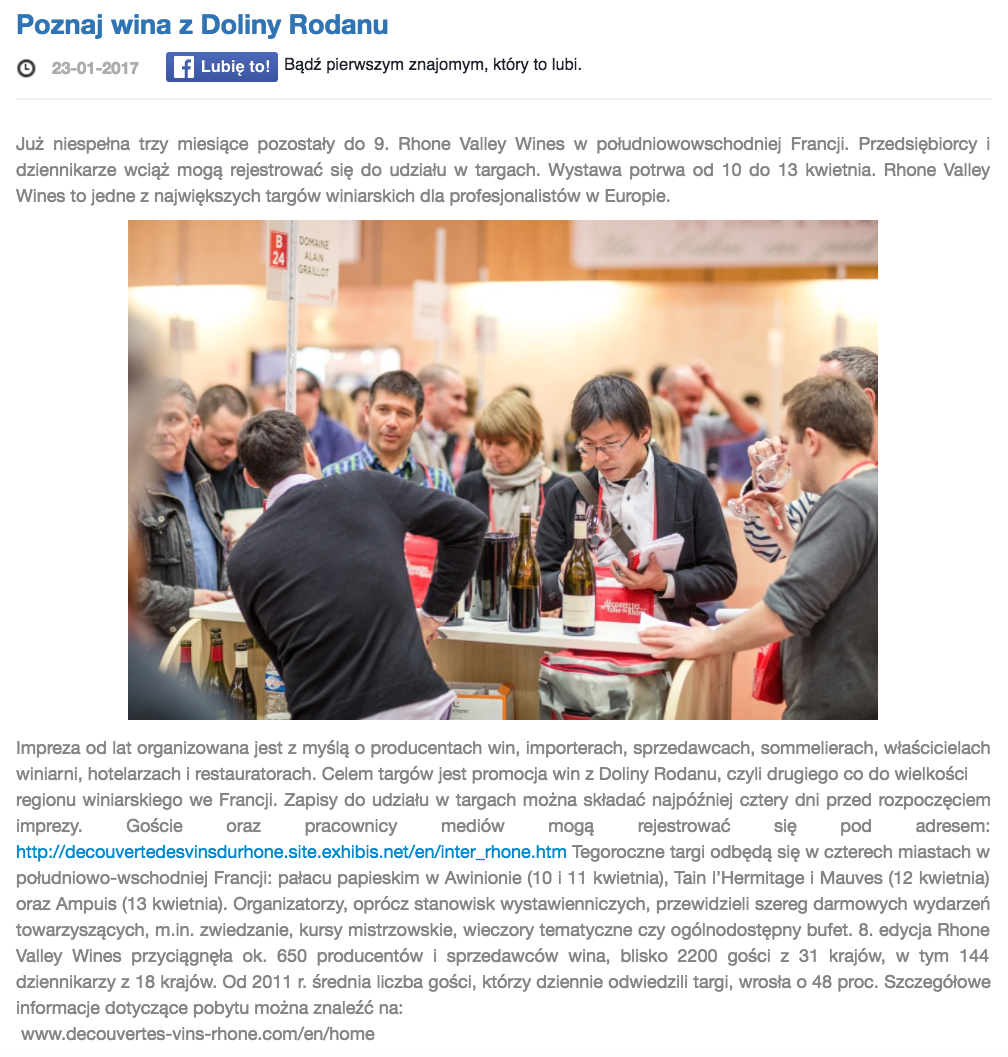 e-francja.pl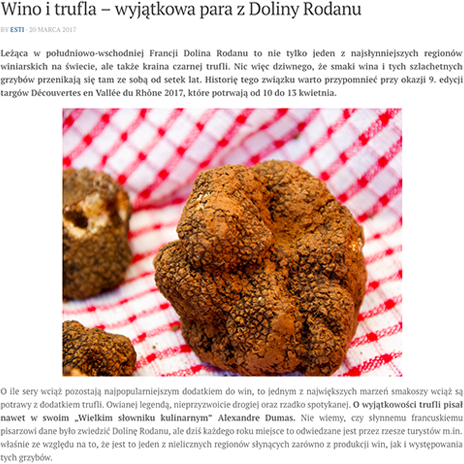 What has been achieved
As a result of our activities dozens of publications and longer articles about winegrowing occurred in the media. The references to the show also occurred in online event calendars. We've managed to achieve a 400% growth in popularity of the show in Poland when compared to the previous edition.
A little bit of statistics
400%
growth in popularity of the show in Poland when compared to the previous edition
1022
the size of our email marketing database
26
the number of publications in the media
261
the number of interactions on online forums and in social media